Want To Buy A French Bulldog? Get It With Us Now At The Best Rates!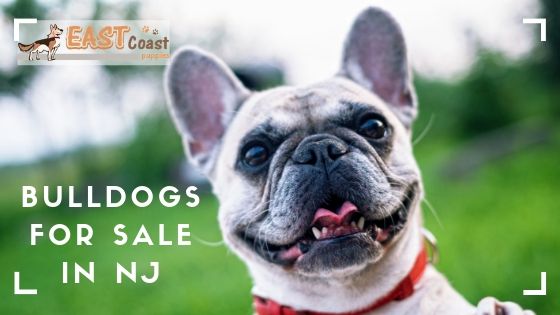 Pet love is one of the most beautiful feelings in our life because they love with their full heart and soul. Owning a pet, especially a dog offers a variety of benefits which can be useful for your physical and emotional health. Nothing is comparable to the unconditional love you receive from a sweet pet after you come home from a long tiring day. Research has proven that pets can help control your pressure and anxiety by keeping you happy and joyful and even boost immunity. Playing with your pet reduces your stress, and all this enables you to feel better. For them, you are "their world"!
Dogs are highly social animals and need more care and love for their better growth. They are of different breeds which decide their quality. Getting a new dog for yourself is really exciting as they are fun to be around. But first, you need to determine what breed of dog you are looking for. You need to have complete knowledge about its breed and how to take care of it. Having a dog is fun, but at the same time, it requires a lot of work just like a baby- from regular physical activities to a healthy diet, regular vet visits, training, and more. You need to take care of a lot of things as a parent pet. East Coast Puppies is here to provide the best dog breeds to people looking forward to buying a new pet. One of the most popular kinds that people like to buy in New Jersey is "bulldogs". With us, you get the best
bulldogs for sale in NJ!
Know About Some Facts About Bulldogs!
Many people love to buy a bulldog, which is one of the most popular dog breeds characterized by its bat-like ears. They are highly cuddly, loyal, have exceptional temperament and perfect companions. Their average lifespan is 8 – 10 years. Bulldogs are calm, non-sporting dogs who love chewing and playing.
They rarely bark but snore, wheeze, grunt, and snuffle. Bulldogs are completely loyal and devoted to people they love. They are intelligent and want your praise and affection all the time.
Most bulldogs remain in a reasonably relaxed mode and are very lazy. So it is essential to find an exercising activity they enjoy. Some of them enjoy playing with balls, some enjoy chasing people, and others enjoy good long walks.
You need to take care of its cleanliness correctly, and it"s essential to clean the folds on a bulldog"s nose and under the body where dirt is trapped and can, in turn, be prone to infection.
Get The Best Bulldogs In NJ With East Coast Puppies!
East Coast Puppies
aims to provide high-quality bulldogs for sale in NJ at best and affordable prices. We have a safe means to view, buy, and sell a dog pet and serve as an excellent platform for sellers as well as buyers, where the sellers can easily list their dogs or puppies for sale, and the buyers can select their ideal ones according to their requirements.
So if you are planning to bring in a dog pet to your loving home and wondering where you can buy a dog in Nj, then you can easily purchase it through East Coast Puppies now where you get a wide range of puppies of all breeds. It provides a user-friendly environment to its buyers and sellers and is very convenient and approachable for all people. You can avail various advantages with the best customer service if you choose to
buy a bulldog from us
. Hurry up and Call us 973-652-7758 or visit our website to get your bulldog now!